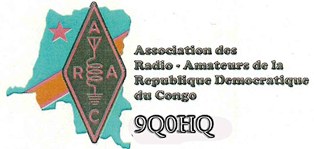 9Q ANNOUNCEMENT
The Italian DXpedition Team is glad to announce the forthcoming DXpedition to Congo.
It will take place in the period

10-25 March 2015

, with the callsign 9Q0HQ.
a dedicated 9Q0HQ Survey form has been added. 
The results will be used in the planning of activity on the various bands.

ONLY in the period 10-25 March 2015, the manager for 9QØHQ is I2YSB

Free Donation  E-mail Pay Pal : idt@i2ysb.com
Donations of $50 (USD) or more:
All donors contributing US$50 (USD) or more to the 9QØHQ 2015 DXpedition
will automatically receive the QSL for all QSOs, free of charge,
plus the DVD of the DXpedition.