---
---
This is the "REAL" 5u7jk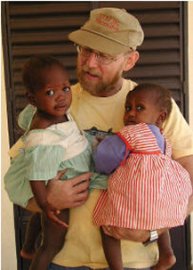 The Hausa proverb says: "A patient man can dig a well with a needle." That's how life is in Niger – it's hard and it takes a lot of patience. To get "5U7JK" took 41 visits to 15 different offices in 4 government ministries over a period of 5 months and 3 days! But it's been worth it, since every day is a pileup in Niger. And sometimes you need that needle when you're on this side of the pileup. 73s!
---
5U7JK QSL INFO

I2YSB : Silvano Borsa, Vle Capettini 1, 27036 MORTARA, ITALY
E-Mail :
i2ysb@i2ysb.com

---
Rules for direct QSling:
Should you want to receive a direct qsl please include 2 USD .
---
Another great reason to visit Niger!
---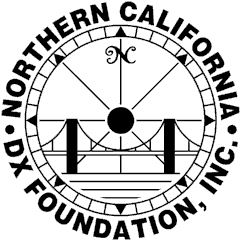 Northern California DX Foundation supports DXpeditions,
we support NCDXF ! Visit
http://www.ncdxf.org
N.C.DX F.
The Northern California DX Foundation was founded in 1972 to assist worthwhile amateur radio and scientific projects with funding and equipment. Although the words "Northern California" still appear in its title, the activities of the Foundation are international in scope rather than regional. At its inception, the NCDXF received a substantial capital donation from Lee Shaklee, W6BH. The Foundation has carefully invested this capital. The interest income it earns, plus contributions from members, provides the funds the Foundation has available to spend each year on DX and scientific activities. We cannot overemphasize the importance of our members' initial and follow-up donations because the interest income alone is not sufficient to cover the Foundation's annual budget. The Foundation is an organization described in Section 501(c)(3) of the Internal Revenue Code and all contributions are tax-deductible to the extent permitted by law for United States taxpayers. A board of directors is responsible for overseeing all of the Foundation's business and DX support activities. Most of the directors and the volunteer advisors who assist them have held responsible positions in the business or academic worlds. They all are active amateurs and ardent DXers with the Honor Roll well represented. The Foundation does not have a paid staff, and no Foundation officer, director or advisor receives a salary or compensation in any form.
---