---

---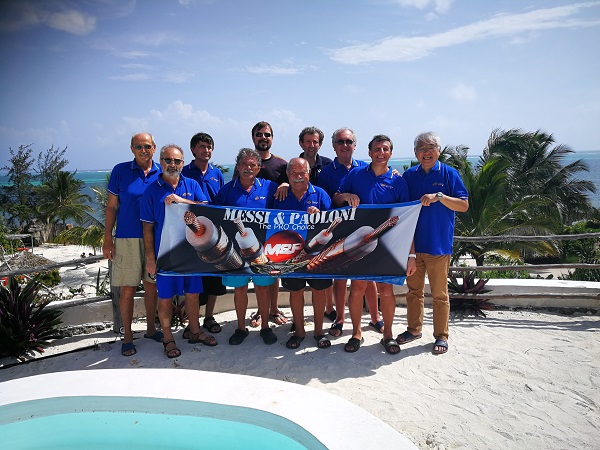 Hello guys,
our activity is running and we reached 34K QSOs. The propagation condition are not helping us, during the sunlight the bands are often dead. We got a few opening on 15 m, rarely we may operate on 12 and 10 m. At the sunset all the bands are totally closed for a couple of hours then a strong noise above S9 appears for the remaining dark hours. Although we have already eliminated a source of the noise, we cannot identify this new one.
We are equipped with some noise killer devices which have proved inefficient in this case despite numerous tests. It affects negatively the performances on the low bands and we regret not being able to maintain good rates even when our signals are well received. However, we do not give up and continue in an attempt to improve our performances.
Good news today:
We finally identified the source of the noise. By disconnection one by
one a number of led lamps, we found the ones which spreads the
rubbish! Two groups of lamps were responsible for the problem,
we agreed with the resort management to keep them off. Although it does not cancel totally the local noise, it is a big step ahead.
Today Giulio IW3HVB reached us coming from Italy carrying an
additional K3 and some spare parts. We replaced some components
in the damaged K3 front end and we fixed the problem! Now we have
all the stations in operation, an additional operator, a K3 for spare.
Happy day today!
---
After 3 hard working days, all is ready: the stations, the network, the computers,
and all the antennas. The location is very beautiful despite the space available is
not very large to set the antennas. However, mutual interferences are acceptable.
Unfortunately, we have a big issue: in the evening at 7 p.m. approx (local time) a
strong noise kills all the bands: the QRM rises up to 9+20 in all the bands
and in
the morning the noise disappears at 7,30 a.m. We are looking forward to finding
the source of the noise but, being in Africa, it's not so easy. We spent a lot of hours
to find a solution but the problem has not fixed yet.
Fingers crossing we hope for
the next days. The noise makes impossible to
operate SSB in the night and very big
trouble for CW. Only FT8 it's able to arrange
QSO but also here with
a lot of trouble.
Today we have made some live streaming just to test the internet connection...
Seem to be good and we will streaming again along the next days (just for your fun!).