Articles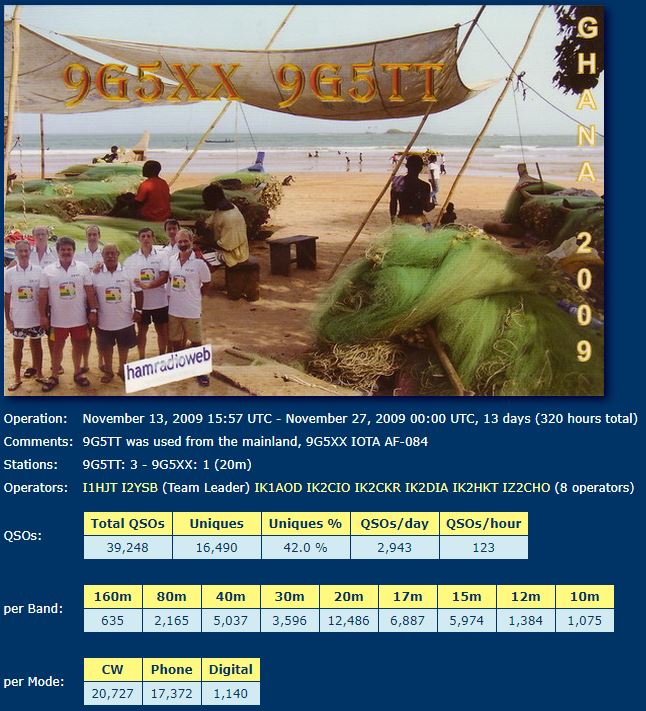 9G5TT
isthe callsign used from the mainland with three on air station located at Busua Beach in the Ghana Western Region.
9G5XX
is the callsing used from
Abokwa Is. AFØ084
with one station on 20 meter band only.The time of operation on the island will be planned day by day, pending the sea condition and weather forecast.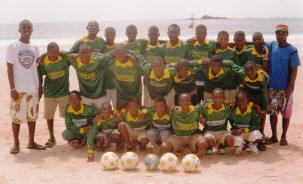 Busua Beach Football Club - Western Region - Ghana sponsored by 9G5TT 9G5XX Team.
Sponsor
A thanks also to:I1OJE,I1FQH,I2UUA,I2WOQ,I5IHEIK1HJR,IK1LWK,IK2BLA,IK2UTTIK2UWR,IK2VIL,IK7JWY,Z1HJA

IZ2CPQ,IZ2DHP,IZ2DII,IZ2GNQ,IZ5BRWIW5DPF,W1NA,W3AWUARI Merano,ARI Livorno,ARI FirenzeARI Treviso,ARI La SpeziaARI Montecatini Terme ,ARI Latina